Custom wooden cornices for your beautiful stylish home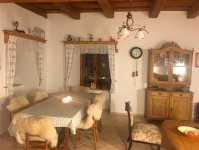 Greetings to all lovers of the smell of wood
and original wooden products.
Enter my pictures and know that everything is created from the HEART and with love.
Whether from your or my ideas, which have no limits.
Everything is possible, only one must want ...
Zdeněk Dostál